Site Structure
I settled on KooBoo CMS for the company site InterDash.us but blogging from Word is something I have used in the past and that seems to require WordPress.
I will post a complete technical write up on how I installed WordPress at my hosting site Arvixe. I've installed it at several hosts and WordPress is relatively simple to setup even when the automated Web App Gallery install doesn't work but you may have to spend a little more than 5 minutes.
With KooBoo in place I work with a Site Cluster making each application its own site and routing.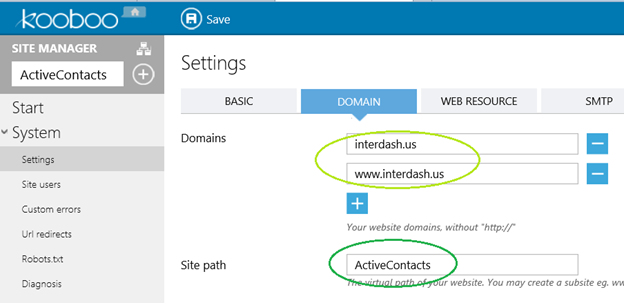 This is one of the KooBoo CMS highlights. You can setup multiple web sites under one management URL by simply pointing the DNS to the KooBoo entry point so routing can be applied.
Blogging from Word
My reason for using WordPress for blogs stem from my use of Microsoft Word. With WordPress I can publish directly to my blog from Word including images in addition to the web interface and it is a mature product that is well supported.