In the last post we install and created a KooBoo ModuleArea called DevSite. In this part we will examine the 'Articles' implementation and how it is wired.
Controllers

You can add custom Controllers to your Module. This allows incredible flexibility in what you can create and explains the magic behind the SampleModule. If you try running up another template it will not have the custom controllers for handling requests. Custom controllers can only be implemented in a Module.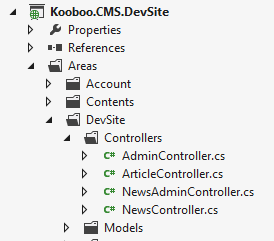 And theses controllers have custom methods which act as routes for handling Articles and News. This is how pages are linked to display information, like Articles to Articles.Details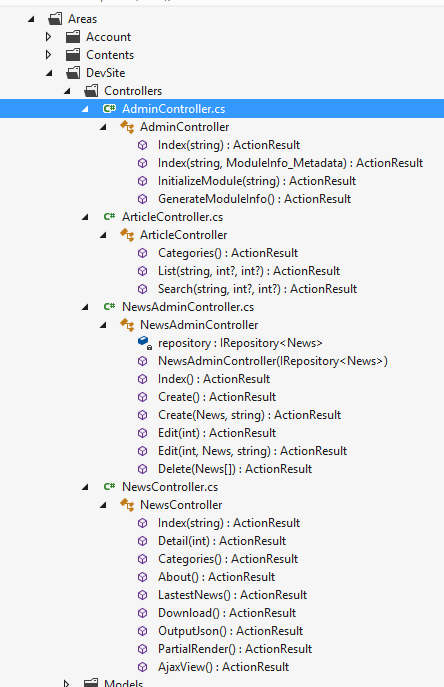 Site Manager

Access the <site>/Admin login username admin, password admin. Click on 'Sample site'. Note that Articles has a sub-page, and we are going to see how they are linked.

Edit the 'Articles' Page and click on the 'URL ROUTE' tab to expose the URL path value as well as default values.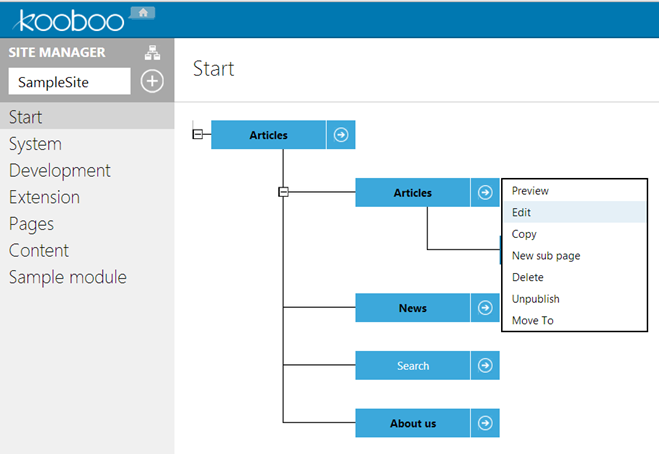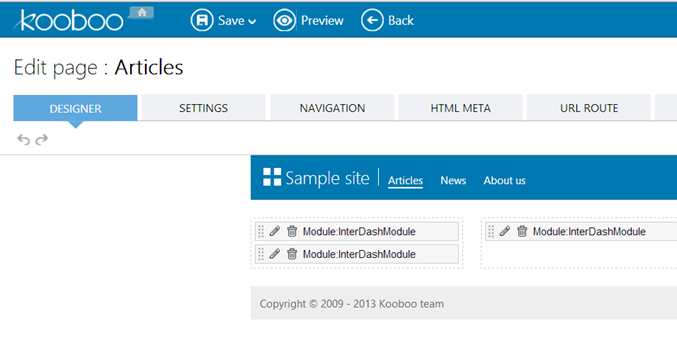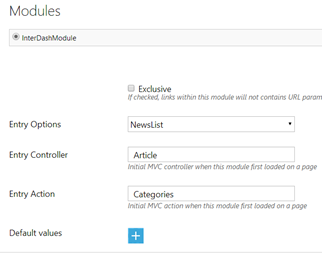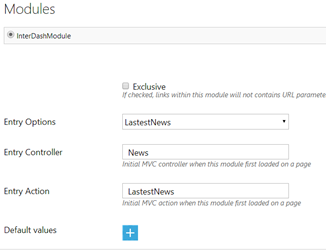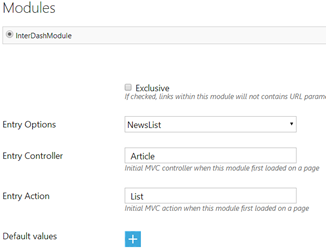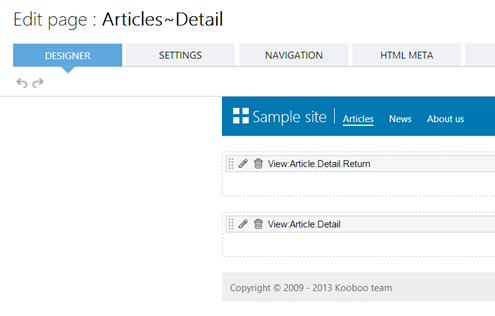 Note the Articles.Detail page also has a URL path and a Default value.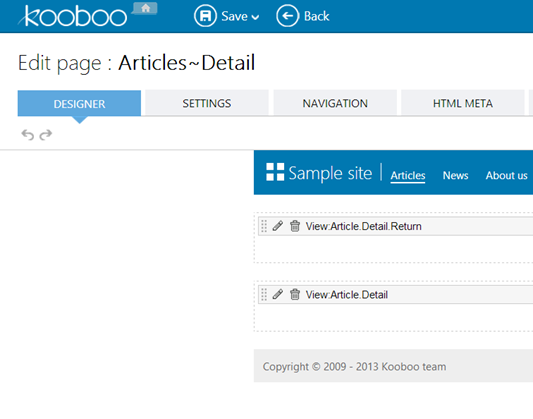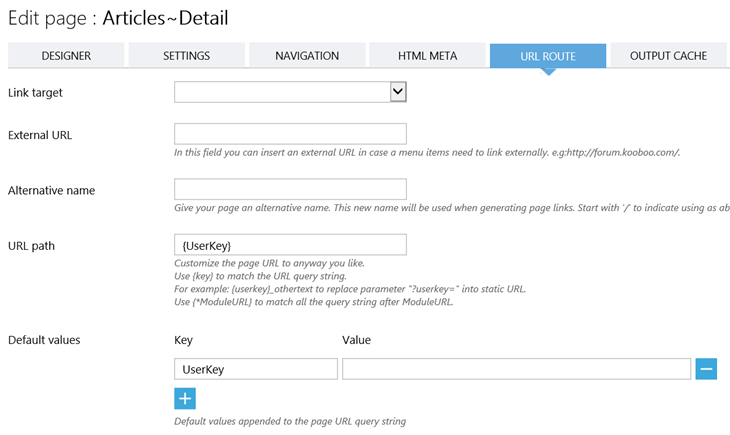 Navigate to Development->Vies and open 'Article.Detail'
Click on the Edit icon under DataRules for Article.

NOTE: Article.Detail has a Content filter setting.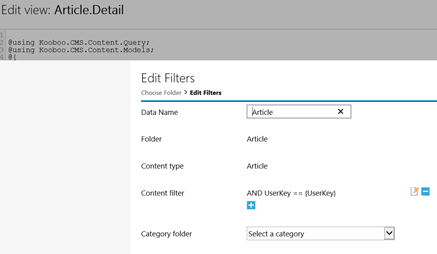 NOTE: Article.List also has a Category filter setting.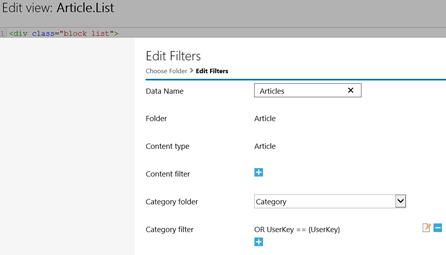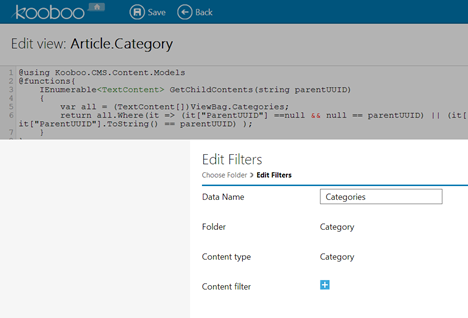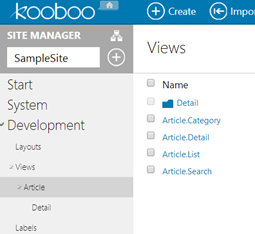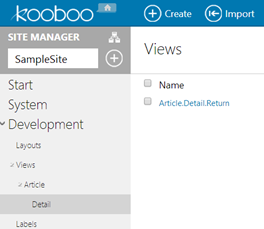 So that is it, the complete wiring as seen through the UI.