I am a Microsoft Word user and the ability to post to my blog from Word is important to me. I like to capture screen shots to go along with the words and Word works well for me.

Now I've been heads down in development for quite a while now and I haven't blogged in a year or so. Word 2013 has a different interface and there is a trick to editing an existing post, but I couldn't remember what that was.

So here is a summary of the setup in case I forget again.

First make sure you have an account that can create a post on the blog site, you will use those credentials.

You can elect to publish a Word document at any time by selecting Share -> Post to Blog and then click 'Post to Blog'.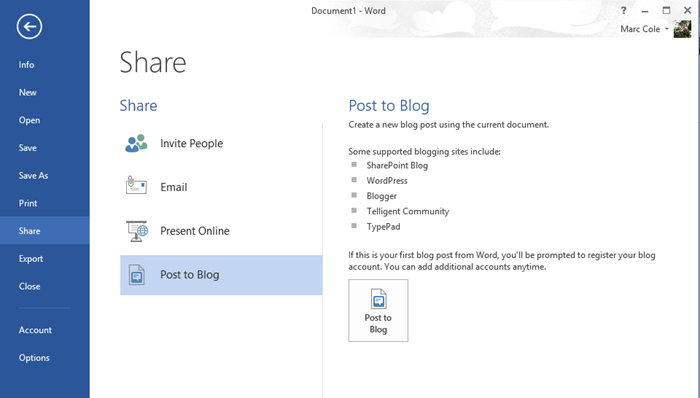 To create a new blog post OR edit an existing post use the 'New -> Blog post' template.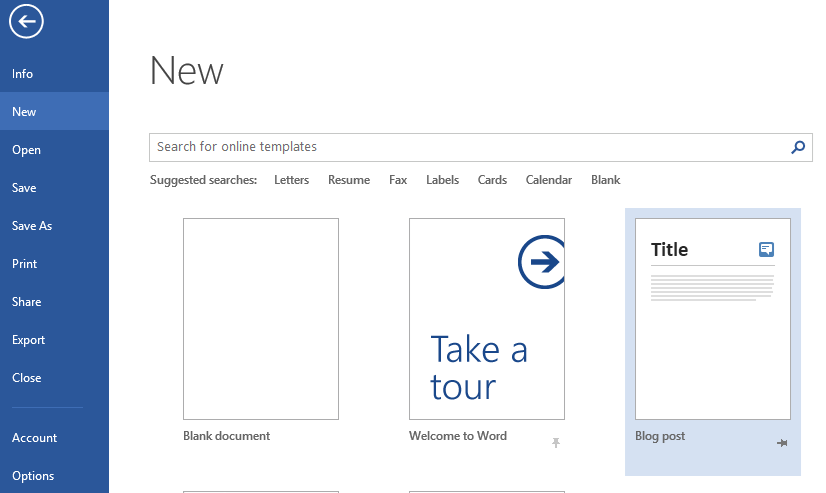 If this is your first time and there isn't an account setup you will be prompted to Register. Click on 'Register Now' and select 'WordPress' as your blog provider. Enter the address of blog site as directed and provide a User Name and Password that can create blog posts.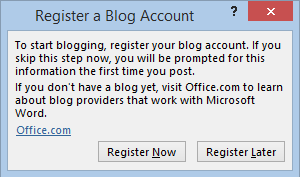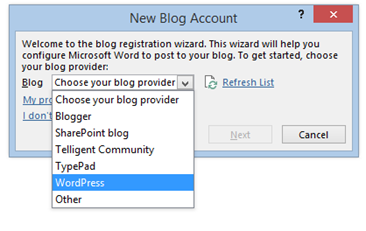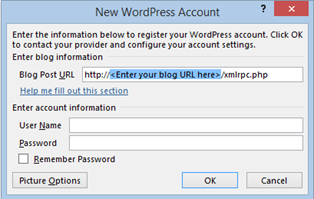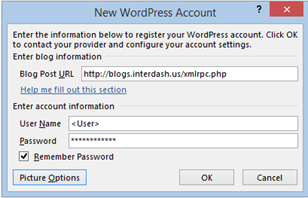 In the upper right corner you should note the Publish and 'Insert Category' buttons.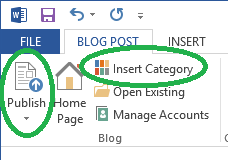 And now, upon completion of writing this in Word I press 'Publish', and I'm done.